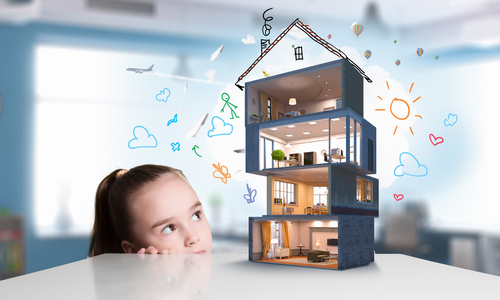 Together we can
help her
create the life she deserves.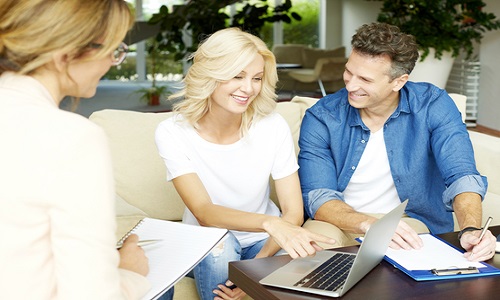 Let's work out
the steps needed
to achieve your financial security.
Take
Control

of Your Financial Well Being. Yeah, There's An Option For that!
Wealthology Australia provide a holistic approach, inspiring and empowering our clients to become financially secure.
The Wealthology Australia team are dedicated to providing the most effective methods, tools, ongoing support and training available to guide you safely and with ease so
you can create the lifestyle you choose.
Customised Plan
Personalised wealth plans designed to ensure you achieve your goals.
Perfect For Everyone
No matter what happens life, you get to do what's important to you.
Finance Structure
Designed to support your customised plan and maximise your tax benefits.
Make Your Lending Specialist and Accountant Work For You
The team are here to assist.
Holistic Program
All-inclusive, we are with you every step of your journey.
Wealthology Offers Incredible Support
Guidance & Education
Our team is ready to provide support and answer any of your questions.
Dedicated Support
We thrive on our clients success, and want to see everyone happy.
Proven System
Wealthology Australia's blueprint for success allows you to take control of your future.
Unleash The Power
We have the solution so you can quickly and easily build your wealth.
Financial Security
Minimise your tax, reduce debt, transform your financial wellbeing.
Create Choices & Freedom in Your Life
It just keeps getting better and better.  Why not?!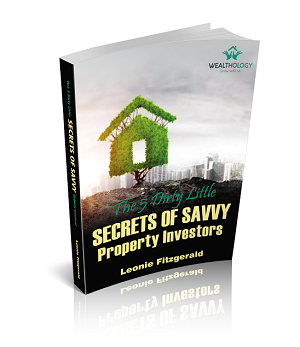 Download Your FREE E-book:
Be Smarter Than The Banks

Build Your Treasure Chest
"Our experience with Wealthology has given us peace of mind and certainty about our financial future and for that we are very grateful. Their service is unique, they maintain a wealth of knowledge and expertise in areas such as wealth creation, property investing, reducing tax, retirement planning and their proven track record speaks for itself." 
"Wealthology really do have their clients best interests at heart and their 'think outside the box' attitude is a breath of fresh air. We learnt to look at solutions rather than problems and we are now working on mastering our mindset through the coaching." 
"Wealthology are huge advocates for financial freedom and as small business owners, this is very important to us. We now understand that by following sound money principles we can accelerate our financial independence sooner and by investing smarter we can provide a better future for our kids."
"Wealthology are helping us leverage our time more efficiently so we can focus on growing our business while they focus on the business of growing our wealth."  
"During my time with Wealthology I have learned that when we upgrade our thinking and our habits we can expect different results in our lives. As a single woman wanting to get ahead in life and create some security for myself, Leonie's personal wealth journey really resonated with me. I was inspired to start creating a financial future I can be proud of."  
"Leonie has a big heart, really cares about her clients and has great integrity, something not often seen these days. I love that she continually develops her professional knowledge, her skills, is enthusiastic and a passionate networker – she is quite connected in the industry and introduced me to her team of professionals, her 'A' Team as she calls them."
"There are so many options out there we didn't know what would work best for us or who to trust.  When we met with Leonie we knew we'd found the right place – genuine, caring and straightforward." 
What Else? We Have The Best Support Around
Your current wealth mindset has helped you to get where you are now… but if you want to go further and achieve financial security, you may need some help to get there.
This is a common issue for people who know they need to secure their financial future, but haven't had much success in actually doing it.
The biggest problem is, each year that passes by, the harder it will be to secure the wealth you need to retire financially free and with the lifestyle you've been dreaming of.
The mission at Wealthology Australia is to make sure you retire with the wealth you need to have peace of mind for the rest of your life… no matter what life throws at you.
We Know The Best Way To Create Financial Security And How To Reduce Your Risk.

Firmly Believes Building Wealth And Making Money Should Be A Joyful Experience.

Wealthology Australia Gives You Peace of Mind, You Can Trust In Us.

Contact Us Today And Join The Growing Community of Wealthologists.
Leonie Fitzgerald
When you go to rent your house, its success will rely heavily on your [...]
Leonie Fitzgerald
Your current wealth mindset has helped you to get where you are now… but [...]
Leonie Fitzgerald
What are my rights, as a Landlord, if I receive a tenancy application with [...]
3 Essential Steps to Financial Independence
Own Your Home Sooner

Minimise Your Tax

Achieve a Financially Secure Lifestyle
Learn simple strategies of how to put your money to work for you to bring you closer to owning your home sooner.
Property investors have the luxury of certain tax benefits – leverage our experience and resources to minimise your costs and tax-effective benefits.
Discover the path to financial freedom as we equip you with the knowledge and tools needed, ensuring you can move forward with confidence.